Cape Town is unique in so many ways, but perhaps none more so than the diversity of world class wine routes right on the doorstep. Here is a look at 5 of the closest wine routes…
Constantia Valley
The Constantia Valley is the closest wine route to the
city, and no more than 20 minutes away. This region is home to both the country's oldest established wine farms and some of the newest. Constantia wines are largely cool climate offerings, so look out for world class Sauvignon Blancs, wonderful reds and infamous sweet wine offerings.
Durbanville Valley
A short drive north of the city will quickly have you in the Durbanville Valley. Most of the wine estates here offer wonderful dining in addition to their fabulous wines and many with spectacular views back across the ocean towards Table Mountain.
Franschhoek Valley
The Franschhoek Valley is a spectacularly beautiful
wine route. With many of the wine farms sharing a French Huguenot heritage, expect to find enormous French influence here and not surprisingly a Champagne-inspired sparkling wine sub-route, the "Cap Classique Route". The gorgeously quaint village of Franschhoek abounds with art galleries, antique shops, restaurants and boutique hotels.
Helderberg
The wineries that fall under the
Helderberg Wine Route
's jurisdiction are all in and around the Somerset West area, a 30 minute drive from the city. Historic estates line up alongside cutting edge modern cellars, all producing a wonderful diverse array of wines. In recent times, it has acquired a reputation for producing impressive white wines, particularly Sauvignon Blanc and Chardonnay.
Stellenbosch Wine Route
The Stellenbosch Wine Route was the first wine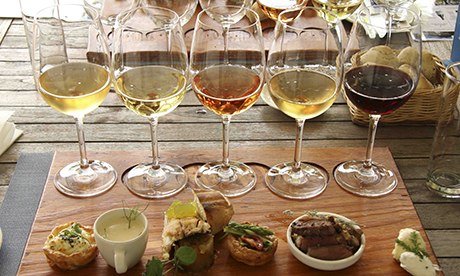 region
 in South Africa to establish a wine route along an organised network of wineries and the route boasts almost 200 wine and grape producers. The historic student town of Stellenbosch is the ideal place to start your exploration of this region and is not to be missed.
Other Activities on offer in the wine lands
Live performances, spas, bird watching, brandy tasting, art galleries, cheese-making, fly-fishing, game drives, horse riding, olives, food and wine pairings and much more.